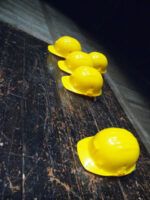 WOW – 2021 certainly threw its fair share of curveballs.  Thank you for your patience during our absence for a big part of 2021 – we are grateful and hope you ended the year feeling stronger than ever.
As you know, it has been an unpredictable, sometimes testing, but incredibly rewarding last few months as we all fulfilled redeployments to the NSW Health COVID response.
We wanted to share a snapshot of what this commitment entailed…
Contact tracing, including welfare checks for those who are in self-isolation and/ or COVID positive
Specialist Health Accommodation; supporting the Public Health Unit discharge those who had completed their hotel quarantine
Offering logistical support at the Vaccination Hubs at Sydney Olympic Park, Canterbury and RPA Hospitals
Contributing to the overall logistics of Mobile Vaccination Clinics. COVID vaccines were offered in the community, endorsed by key community leaders, including at the Lebanese Muslim Association (Lakemba) and the Greek Orthodox Church (Belmore). Engaging with community members in languages other than English was essential to the success of the Mobile Vaccination Clinics.
We also helped those without a Medicare card get their immunisation statements.