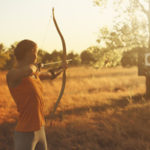 Pozhet Workshop and Weekend Retreat
Pozhet held our spring Retreat a few hours north of Sydney on the 17th – 19th November. Participants came from all over NSW to spend time together in a private rural setting, to make friends and to support each other. Living in rural communities or in cities where not many people know about HIV is an issue for all our participants. Isolation affects many HIV positive heterosexuals, so it was great for people to connect and share stories. There were equal numbers of men and women and we all enjoyed Canoeing, had great fun with Archery and saw a Green Sea Turtle on our lake walk!
Stay tuned for Pozhet's next Retreat in the New Year. It really is a worthwhile experience.
Check out the comments below!