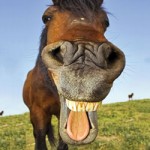 Last week Pozhet visited Tamworth with our service partners Positve Life NSW.
We visited the local clinic and had several appointments with clients living in the area, who reported good services as well as isolation, depression and problems with disclosure. "HIV is not seen as a normal thing" said one. Others had good experiences with disclosure to partners and most knew about Treatment as Prevention(that effective HIV treatment stops onward transmission of HIV) although others appreciated hearing more. Some were working and those who had moved there from the city spoke of the work it takes to engage with community in order to feel at home in the country. Most were not open about living with HIV and some had the experience of telling someone who then told others, but they all enjoyed the opportunity to get together and share experiences.
The service providers there, local nurse, doctor and Aboriginal sexual health nurse, were welcoming, friendly and very understanding about what it's like to live with HIV in a regional area.
If you're positive and live in a regional town let us know what it's like or how Pozhet can help…you can leave your comment below.
Thanks!