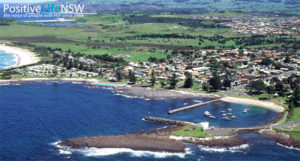 PositiveLifeNSW  are inviting people living with HIV from the NSW areas of Kiama, Wollongong, Shell Harbour, Nowra and surrounding areas to a community consultation. This will be an opportunity to meet with a peer representative about your needs and experiences living with HIV in a regional area. Thursday 27 April 10.30am until 5pm at The Pavilion Kiama, Kiama. For further information, just go to the PositiveLifeNSW website.
The next [+Connect] in Sydney will be on Thursday 23 March more information here
You can keep up with all the latest social connections information for heterosexual men and women on the Pozhet Social Connections webpage.