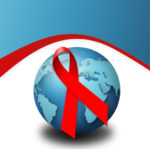 December 1st is World AIDS Day, a day to show support for people living with HIV and to remember those we have lost.
Pozhet is holding a morning tea in Redfern on Thursday December 1st to commemorate World AIDS Day, all are welcome.
HIV is still here, and if you are diagnosed with HIV in a country with good access to treatment like Australia, you can live a healthy life.
It's important to get tested if you have been at risk. For more information have a look at this site.