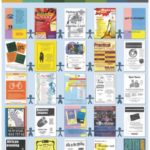 It can be tricky when you're searching online for information about HIV. You'll find lots of old articles, opinions and judgments, some nonsense and some good information. But how do you sort fact from fiction?
It's super important that what you are reading – and what you're asking friends and loved ones to read – is up to date, factual and backed up by evidence.
This short article gives a few tips from the experts.
Got any other ideas? Leave a comment below.