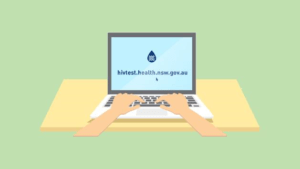 Do You Need An HIV Test?
The home HIV test, Dried Blood Spot (DBS) test is a new, free, easy, and confidential test you can do at home. You order the test online, take a few drops of blood from your finger and return the test by mail in a reply paid envelope. You get the result in a week by phone, text or email.
More information: hivtest.health.nsw.gov.au.